Ad blocker interference detected!
Wikia is a free-to-use site that makes money from advertising. We have a modified experience for viewers using ad blockers

Wikia is not accessible if you've made further modifications. Remove the custom ad blocker rule(s) and the page will load as expected.
Link is the opening to Fullmetal Alchemist the Movie: Conqueror of Shamballa, also called the fifth opening. It is performed by L'Arc En Ciel, also the artists of FMA second opening: READY STEADY GO!!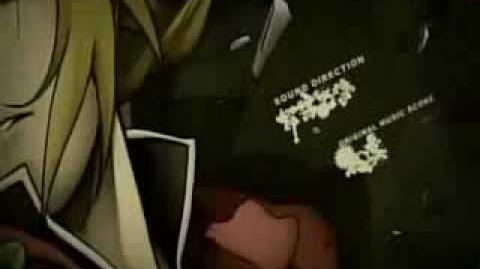 Japanese romaji
Edit
oboetairu kai
osanai koro kara tsumasakidachi de todokanai tobira ga atta yo ne
jikan o wasurete samayoi tsukushita
meiro no michi wa itsu mo soko ni ikiataru
muishiki ni kimi no egao o sagasu no wa tomerarenai
nani hitotsu kawarazu ni ima mo boku wa kaketeyuku
tatoe haruka tooku hanarebanare ni natte mo tsunagariau omoi
itazura na unmei ga furikakarou tomo kowareyashinai
nozomareru asu ga sono saki ni aru to
atama no oku de dare mo ga kizuiteiru hazu sa
harewataru kimi ni arasoi no dougu ga
kiesaru toki o itsu ka kimi ni misetai na
kizutsukeau no o yamenai ochiteyuku sekai dakedo
kimi ni deaeta koko dakede mou nani mo kowaku wa nai
tatoe kono karada ga ikura moetsukite mo ii sa kimi ni sasagunara
oozora e to boku wa masshiro ni maiagari mamotteageru
tatoe haruka tooku hanarebanare ni natte mo tsunagariau omoi
itazura na unmei ga furikakarou tomo kowareyashinai
tatoe kono karada ga ikura moetsukite mo ii sa kimi ni sasagunara

itsuka umarekawaru sekai ga sono me ni todoku to ii na
Do you remember?
When we were young, there was a door that we couldn't reach even on tiptoes
I forgot about time and completely wandered
I'd always run into the road of a maze there
My unconscious search for your smile can't be stopped
Without anything changing, now I'll still run
Even when we become separated far, far apart, our thoughts will interconnect
Even if impish destiny befalls us, they won't be destroyed
Everyone should have realized deep in his or her mind
That the desired tomorrow is ahead of there
In the sunny days, the tools of conflict
Want to show you the vanishing time someday
It's a decaying world that can't stop them from hurting each other
But just by having met you, I'm not afraid of anything anymore
No matter how much of my body burns away, it's okay, if I'm sacrificing it for you
I'll soar up in pure white to the great sky and protect you
Even when we become separated far, far apart, our thoughts will interconnect
Even if impish destiny befalls us, they won't be destroyed
No matter how much of my body burns away, it's okay, if I'm sacrificing it for you
It'd be nice if the world that'll be reborn someday would reach your eyes